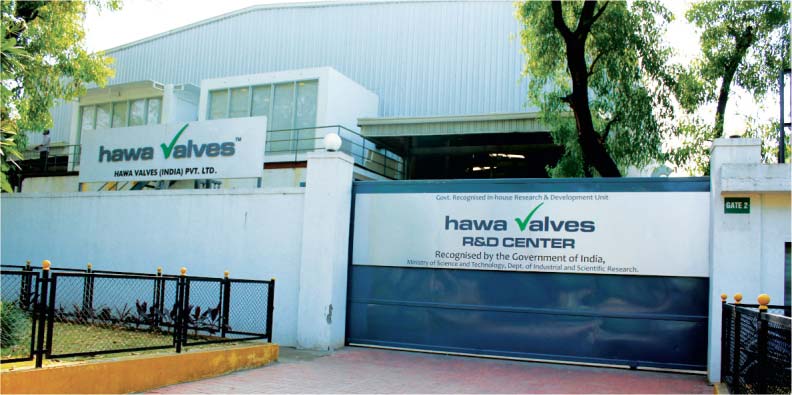 HAWA VALVES are manufacturers and exporters of valves for applications in critical Hydrocarbon/Oil & Gas Upstream, Midstream, Downstream, Chemical, Power, Marine, Mining and General Industry. Of our 4 manufacturing facilities, our 2 state-of-the-art plants are in the outskirts of the great city of Mumbai (Bombay). Our fully quipped Technical Team cater to large and technically complex orders with an in-house super specialty ERP online system. We are an ISO 9001:2008, ISO 14001:2004, OHSAS 18001:2007, SIL3, CE/PED and ATEX compliant company, and hold official Monogram Licensees of the American Petroleum Institute with API-6D, API-6A and API-600 Monogram Licenses. HAWA VALVES are designated 100% EXPORT ORIENTED UNIT (EOU) and a STAR EXPORT HOUSE by Govt. Of India.
The strength of HAWA VALVES has been its ongoing mission to advance with technology evidenced by our in-house Research & Development (R&D) Centre – recognised by the Govt. of India, Ministry of Science and Technology, Department of Scientific and Industrial Research. HAWA VALVES provides a complete line of standard and custom designed solutions for difficult applications. The company is committed to product innovation, engineering excellence, precision manufacturing, 100% quality testing and hands-on technical assistance to the customer. HAWA VALVES has now been supplying quality valves to the world market, with exports to over 40 countries so far. Every product carries our name and with it the ethos that every person in our organization subscribes to – QUALITY. We believe not just in product quality, but also quality in the way that we choose to do business, quality in the way that we deal with our own personnel, quality in the way that we deal with our suppliers and ancillaries, and very importantly quality in the way that we treat our customers. We strive to imbibe this sense of commitment to quality down the rank and file of the organization.
Talk to us at HAWA VALVES, and you will be happier with the experience.